For companies



Igor is a widely sought lecturer, consultant and inspiration in the corporate and athletic world, both in Sweden and abroad (Denmark, Norway, Finland, Germany). Igor's lectures are about how we can find motivation, courage and balance in situations that we experience as overwhelming, challenging and difficult. He demonstrates how we can learn to maintain focus and a positive attitude through pressure and setbacks and how we can continue to make constructive choices despite anger, fear and negativity.
Igor is a straightforward, honest and humble lecturer who, with great sharpness, intensity and charm, touches everyone in his audience.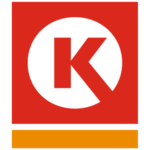 suppose we all would like to become the best that we can possibly be…. 
Igor just happened to have a well developed talent to reach you, and he just might have a few suggestions or tips on how to develop yourself. At the end of the day, we were exhausted by being exposed to our egos, but Igor looked like he could go on forever. He kept our attention with his ernergic way of elaborating on personal issues in an understandable manner, and by pinpointing his theory by good examples and his own experience. The feedback from the team is without exception -extraordinary. Prepared and ready to adapt to the audience I would say, is Igor's trademark. He is willing to listen, he is able to understand, and he is willing to share of his experience to help you reach your goals. I feel lucky to have met Igor, even only as a team member. I am so grateful that he put all my doubts to shame, and made the MOTIVATION DAY everything but a cliché. I would recommend everyone who thinks he might have the possibility or need to improve his ways, and have the change, to expose himself to Igor. Now I know…you won't regret it.
Hanne Skaara Salvesen, Statoil, Circle K