Testimonials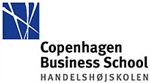 A one day Leadership Resort at Copenhagen Business School: "Power and Presence. Mindful Action for Effective Results"
Igor Ardoris and Jeremy Hunter from Peter Drucker School of Business hosted a one day Leadership Retreat at Copenhagen Business School (CBS). Invited were CBS executive MBA and master students and alumni communities. Thus, leaders and managers who are daily involved in leadership dilemmas and demanding decision making processes in both private and public, Danish as well as international companies.
There is no doubt that this programme was an eye opening and extremely useful experience to the participants. On a scale from 1 to 10 (10 being best) more than 80 % rated the retreat above 8 and none below 7. The most valuable take away was unanimously described as: The body exercises, the experience of a body and mind connection, the examples and insights into how to begin to train control in situations of pressure, the balance between theory and practice was excellent as was the instructors. One of the participants remarked: "I have heard about this before but never created enough motivation to actually do it – I WILL now!"
Thanks Igor & Jeremy – it was a great day!
Lise Balslev, Programme director (CBS Management Programmes)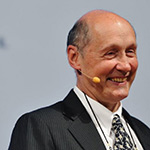 Igor Ardoris I saw teaching the first time at a congress in Beijing starting one day after end of Olympic Games in 2008. I was fascinated by his teaching and invited him to an International Congress of Mental Techniques for Coaching in Sport, Business and Performing Arts in Heidelberg. Since that Igor Ardoris was invited all 3 congresses I organized about this topic. More than 100 international experts among them some of the most well-known names in International field are teaching at each of such congresses. At two of the three congresses Igor Ardoris had the best evaluated workshop of all speakers. At the last congress 2017 with 1500 participants his two workshops have been on place Nr.1 and Nr. 4 in the feedback list!!! He is teaching with heart and brain.
Bernhard Trenkle, Dipl.Psych. Dipl.Wi.-Ing.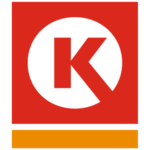 suppose we all would like to become the best that we can possibly be….
Igor just happened to have a well developed talent to reach you, and he just might have a few suggestions or tips on how to develop yourself. At the end of the day, we were exhausted by being exposed to our egos, but Igor looked like he could go on forever. He kept our attention with his ernergic way of elaborating on personal issues in an understandable manner, and by pinpointing his theory by good examples and his own experience. The feedback from the team is without exception -extraordinary. Prepared and ready to adapt to the audience I would say, is Igor's trademark. He is willing to listen, he is able to understand, and he is willing to share of his experience to help you reach your goals. I feel lucky to have met Igor, even only as a team member. I am so grateful that he put all my doubts to shame, and made the MOTIVATION DAY everything but a cliché. I would recommend everyone who thinks he might have the possibility or need to improve his ways, and have the change, to expose himself to Igor. Now I know…you won't regret it.
Hanne Skaara Salvesen, Statoil, Circle K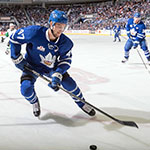 Igor is an easygoing person who inspires confidence in a serious way. It is difficult not to like him while he is also stubborn and does not give up until one has understood what he means. I have learned to lose in thought and that it is ok to make mistakes. In practice, this means that I have learned to release negative impulses after a match and to carry with me what I can change and what I have done well. In stressful situations, I can now relax while having much better focus here and now. Instead of seeing nervousness as something negative, I see it as an asset in which the adrenaline helps me to increase my performance. I have more patience with myself and give myself more time to succeed. I can highly recommend Igor for his commitment and his way of working.
Pierre Engvall, professional hockey player, Toronto Maple Leafs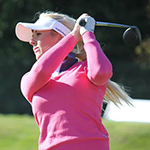 I have now trained for six months with Igor and my results have increased dramatically. Mental training has always been something I have wanted to work on but had not found anything that suited me.

It is only now that I really see the difference and I strongly believe in daily training just like in golf. It is not only possible to talk yourself into mental strength, but it is something we must work on in daily life. And the mental training with Igor has not only helped me tremendously on the golf course but also in my daily meetings and adventures..
Madeleine Ziegert, professional golf player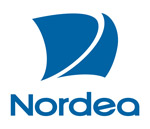 Igor Ardoris was very concerned about having a good meeting before the assignment. He wanted to understand what we wanted to accomplish, it was nice considering that it was the first time I planned a conference to this extent.
We wanted to see a continuous thread through the two days and he was very sensitive to that.
He came in good time to the conference and he listened to one of our internal lecturers who spoke before him. Igor managed to change a little of his PowerPoint presentation just before his lecture to link to what we just listened to and connect it to the internal lecturer before him. It was professional!
"Igor talked about mental training and personal responsibility but at a much more advanced level than other lecturers. The participants who worked a lot on these issues appreciated Igor's lecture extraordinarily since it gave more dimension and depth to the subject.

Igor was also amusing, singing upon entering the stage, using good body language and with a twinkle in his eye. He managed to deliver some personal keys to each and every one regarding personal responsibilities."
Marie Christie Lindström, Nordea Privat Banking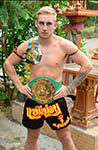 Igor is the person who understood my ignorance of the difference between 'fighting' and Thai boxing techniques. How important self-confidence / self-esteem is. What is going on in my head when standing in the heat of battle. How to control it, etc. In broad terms, I can say that Igor has helped me to see fighting for what it is! Many different emotions! Today, when I have gained a lot of experience in just fighting, I can look back at things that he has said and learned and can relate to it in another way.
Samuel Bark, Swedish champion 67kg, 
WBC international champion 66,8kg, Alpha man tournament champion 65kg, prestige champion 67kg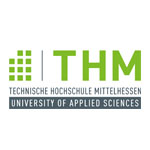 For more than two years I have been working with Igor in the project "Change your Mindset" at the THM University of Applied Sciences and I am very grateful to have had this opportunity. 
The project mainly aimes at offering Mental Training to first year students with the aim to strengthen their self-responsibility in the learning process and to improve their self-regulation skills.
To be able to provide Mental Training to the students we, as teachers, learned Igor´s theoretical approach, focusing and relaxation techniques, and experienced different exercises in two workshops.
Igor´s unique manner to teach created a very personal and open atmosphere amongst the participants. Furthermore I found Igor extremely supportive and always accessible for what question ever I had in between the workshops.
The student´s feedback to the Mental Training Course I offered to the first year students of the THM Business School was extremely positive. They claimed to have learned more efficiently and effectively by being more focused when learning. By using relaxation techniques they were able to reduce their stress level before and during exams. Some students even mentioned positive effects on their general health and well-being.
Given that feedback I continue offering this course to our first year students regularly.
What has made the project very special for me personally was that I felt inspired to teach in a different way in all my other courses of the Bachelor and Master Programm including focusing and relaxation exercises at the beginning of each class. This does make a big change for me as well as for the students.
Martina Höber, Professor at the THM Business School, University of Applied Sciences/Gießen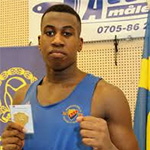 After hearing a lot about Igor's mental training, I contacted him and we started to collaborate. I was very skeptical in the beginning but after a few weeks I gained my own experience of the benefit of mental exercise. I have developed a better focus and have also learned to maintain it for longer periods.

Gabriel Richards, 3x Swedish champion in boxing, in the semi-pro league World Series of boxing, National team boxer since 2011, aspiring professional.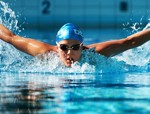 Since I started mental training with Igor, I have been able to discover many positive aspects of myself that I had not known before. For me, who is very goal-oriented, it has been crucial for my future that I met Igor, because through mental training he made me realize that the road to the goal is at least as important as the goal itself. With the help of Igor, I have regained the joy of swimming.
Ida Marko-Varga, Sweden's National Swim team (Olympics in Athens, Beijng and London)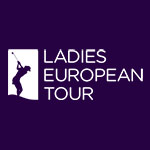 The Rookies (first year professionals) on the Ladies European Tour met with Igor during the LET event in Sweden. Igor is very knowledgable, professional, calm, inspirational and a good communicator. It is motivating to listen to him and we learned a lot from Igor and his mental coaching and also from his way of communicating and presenting a subject. The Rookies thought it was a very useful session and we hope we get the opportunity to work more with Igor in the future.
Eva-Lotta Sternmarker, PING Junior Solheim Cup Project Director & LET Development
Ladies European Tour